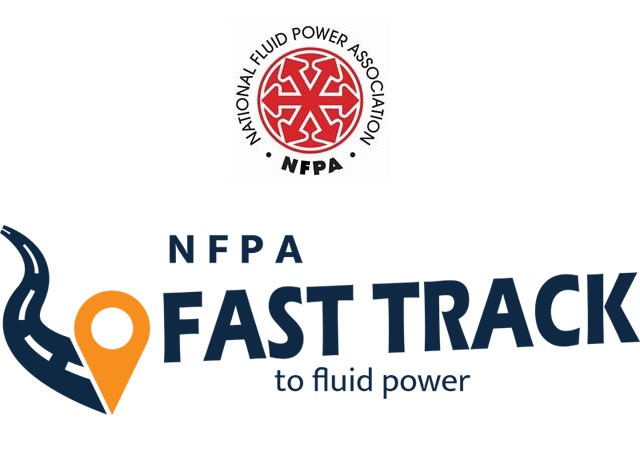 February 28, 2022 — Macomb Community College in Warren, Michigan is set to be the National Fluid Power Association's (NFPA) third Fast Track to Fluid Power (Fast Track) hub school in spring 2022.
The NFPA Fast Track program helps facilitate connections between local technical colleges, industry partners and high school teachers in select communities across the country to strengthen fluid power education and career development.
With support from NFPA, Macomb will create a dedicated fluid power certificate. Macomb will also work with NFPA to present fluid power career pathways to secondary students through school counselors and teachers. Students will be encouraged to attend open houses and other outreach events with their parents where they will participate in hands on activities at Macomb. Students will be engaged in opportunities that will provide them the opportunity to earn fluid power certifications through the International Fluid Power Society (IFPS).
NFPA has many member companies with facilities in Michigan who can benefit greatly from the partnership with Macomb. Once the program is launched, NFPA members in the region will be able to network directly with fluid power students who will soon be entering the job market.
The Fast Track hub will stack four necessary program components within the community:
– A middle school outreach program at area schools to raise fluid power education awareness;
– A high school education program at area schools to develop initial competencies;
– A two-year tech school degree program to deliver the skill sets NFPA members are looking for in potential hires for fluid power jobs; and
– A network of industry partners with facilities near the community to provide mentorship to students and jobs to graduates.
NFPA launched its first Fast Track hub school in 2018 with Waukesha County Technical College in Waukesha, Wisconsin and its second in 2019 with Triton College in River Grove, Illinois. The long-term strategic goal is to build 12 of these Fast Track hubs in communities around the country where fluid power companies are prevalent.
If your company would like to get involved with the Fast Track program, please contact Amy Zignego at azignego@nfpa.com.
About the NFPA
NFPA is a trade association focused on strengthening the hydraulics and pneumatics industry. With more than 300 fluid power manufacturers, distributors, and suppliers in its membership, NFPA works to advance fluid power education, technology and the industry as a whole.
Read More News Articles at https://pneumaticsonline.com/news/