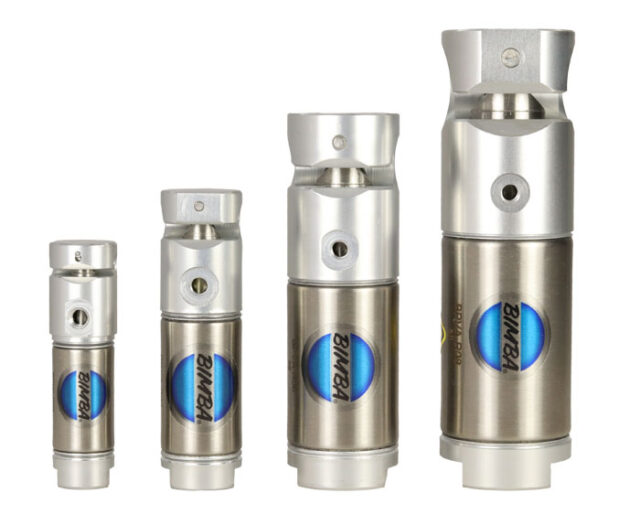 University Park, IL. – Bimba, an industry-leading innovator of pneumatic, hydraulic, electric, and vacuum motion solutions, has launched the BPVA, an affordable, compact, pneumatic pinch valve. The BPVA expands Bimba's pinch valve portfolio with a more cost-effective solution for industrial and medical applications. As with its other pinch valves, the BPVA is designed as an alternative to traditional wetted valves by opening and closing flexible tubing to control the flow of media so it never makes contact with the valve.
The BPVA:
• Requires less maintenance and reduces the risk of contamination
• Offers high-performance life expectancy of 3 million cycles
• Features a compact design that enables operations in confined spaces
• Is available at a cost-effective price point
With a completely stainless-steel, corrosion-resistant option, the BPVA is ideal for wash down and sanitary environments. Additional options such as mounting brackets, various seal materials, and magnetic position sensing accommodate a broad range of applications.
"The BPVA targets a wide range of applications needing a simplified design and a low price per unit for high quantities," says Sarah Manuel, Product Manager. "By offering four models with different sizes and options, the BPVA adds a versatile yet compact pinch valve design, all at an affordable price to our existing portfolio of pinch valve products. An electrical solenoid piloted version of the BPVA is planned for release in the near future, and will be announced as soon as it is available for ordering."
BPVA Technical Features:
• Tube slot sizes: 1/8", 1/4", 3/8", 1/2"
• Material: anodized aluminum or stainless steel
• Normally closed or normally open configurations
Visit www.bimba.com for more information on the Pneumatic Pinch Valve BPV Series