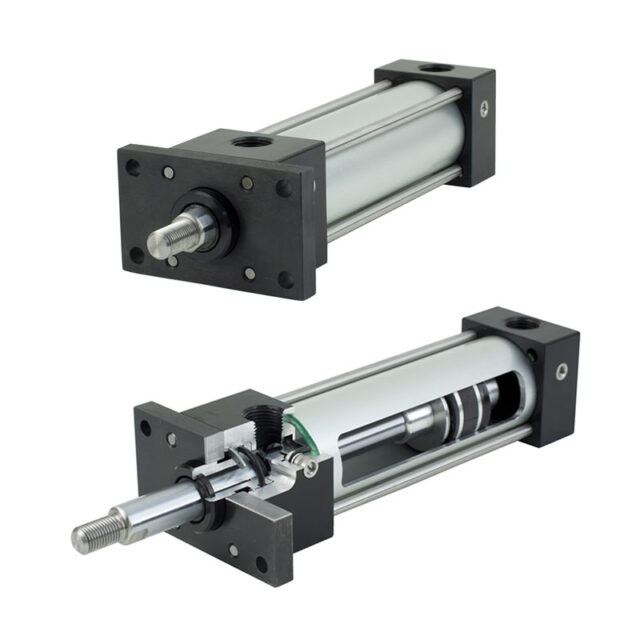 The DSNB features high-performance, economical price, fast shipment, and Festo world-class quality and support.
ISLANDIA, NY, April 19, 2022 — Festo introduces the rugged, versatile, and economical DSNB actuator for NFPA mounting applications.
The DSNB is ideal for sorting, stacking, insertion, loading, lifting, dispensing, clamping, and gate applications on converting machines. Customers can order the DSNB in 7 bore sizes, 11 variations, and 15 different NFPA mounting configurations, offering maximum flexibility and the advantage of standardizing on a single actuator for many applications. Average ship time for this USA manufactured actuator is less than 10 days.
Such features as polyurethane rod-wiper seal, hard anodized aluminum cylinder, and synthetic grease ensure high performance. For long service life, Festo utilized anodized aluminum end caps, a high strength steel piston rod with chrome plating, and composite rod bushing and PTFE wear band. For easy maintenance, the rod bearing cartridge can be replaced without disassembling the cylinder. Customers have the option of air cushioning and customizing these units.
The DSNB joins the competitively priced Festo NFPA-compliant DSNA actuator, interchange-ready round-body and compact inch-based cylinders, and the 30,000 products in the Festo catalog that provide the supply-chain advantages of Festo's one stop shop for world-class quality products and services.
Visit www.festo.com/us for insights into the full range of Festo products and services.