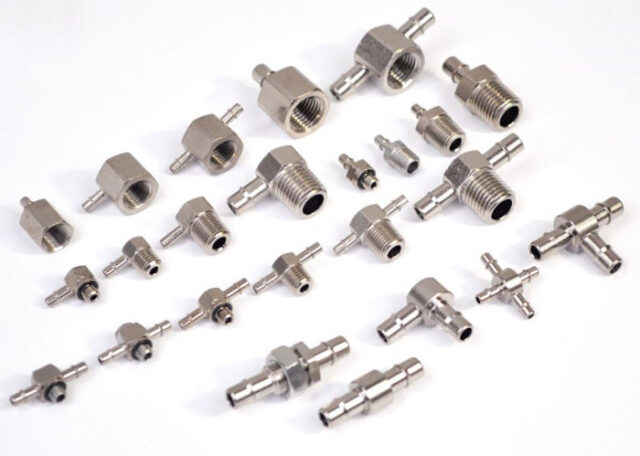 IMI Norgren® range of barb fittings designed for tight grip and reliable seal
LITTLETON, Colorado (June 18, 2019) – Corrosion resistance and easy installation in small spaces make metal barbed fittings from IMI Norgren® the ideal choice for a wide array of industrial automation uses including dispensing systems, gas sampling, and spraying systems. They are also used extensively in Life Science applications from laboratory equipment to medical devices.
A single barb design allows for a tight grip with a reliable seal, while nickel plated brass and stainless-steel body materials resist corrosion. These cost efficient fittings also have a shorter overall height so they are easy to install in space restricted applications. They are available in 16 shapes – including adapters, elbows, tees, bulkheads, unions and crosses – as well as multiple barb sizes and thread sizes. Custom designs and materials can be produced to ensure optimal performance.
To find the best shape and size for your miniature pneumatic or fluid control application, visit https://www.imi-precision.com/us/en/list/fittings-tubing-and-accessories/barb-fittings
Want to see more New Products, Click Here